Candidate testimonials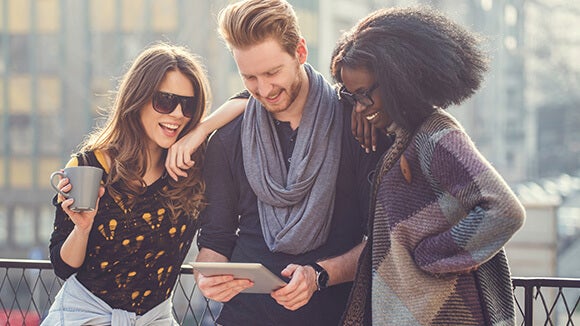 Hundreds of international candidates have been placed into roles through Robert Walters Ireland. Below is a selection of testimonials from candidates who have successfully relocated internationally.
RISK MANAGER

'I contacted Robert Walters when I decided to move back to Dublin from Edinburgh. Compared to other agencies I felt that from the outset they had a genuine interest in securing a role that was both the best fit for me and the company and that really came through in the carefully selected job specs that were sent to me.

Upon securing an interview I felt that Robert Walters were going above and beyond what other agencies had done for me in the past, especially considering I was based in a different country to my consultant. They had a very strong relationship with the company and were able to ease the organisational effort of travelling for interview.

The consultant was extremely well versed on the position and was able to give me an in-depth overview of what would be expected of me in the role, the people I would be working with and the company culture. The consultant showed me how aspects of the role that I was not as familiar with would be extremely beneficial to my future career and not unlike previous work I had completed. I really feel that this personal element of the Robert Walters approach is a huge plus for any candidate.

Throughout the process my take away from Robert Walters was their continuing upmost professionalism and their willingness to go above and beyond in all interactions. I secured the role and I am delighted with the new challenges it brings."
Now based in Dublin


FINANCE AND COMMERCIAL MANAGER
"I first made contact with Robert Walters when I was moving abroad to Australia and found them very helpful with providing me insight into the Australian market and putting me in touch with the office down there. Robert Walters maintained contact with me while I was in Australia to follow my progress which I very much appreciated and they were also proactive in getting the Dublin office to contact me a few weeks before I actually returned to Ireland.

I would recommend Robert Walters to my colleagues as one of the most helpful and reliable recruiters I have dealt with to date."

Now based in Dublin


ASSOCIATE

"Robert Walters was instrumental in helping me to transition from working in Australia to working in Ireland. They provided excellent knowledge of the local job market and introduced me to contacts which ultimately helped me to secure employment."
Now based in Dublin


SENIOR MANAGER
"Coming to the end of my contract with KPMG, Robert Walters was very helpful in discussing my options with me in terms of opportunities here in Dublin and abroad. When I decided to go to Australia, they put me in touch with their colleagues in the Melbourne office who I met when I first went over. I found the service in Australia was great as well and I am now sponsored through Robert Walters for my current role.

The Irish office have always kept in touch during my time away keeping me updated on the Dublin market, so I'll definitely be using Robert Walters when I decide to move home. Highly recommended."

Now based in Sydney


FINANCE ANALYST

"Robert Walters was extremely helpful in helping me relocate to Australia. They put me in touch with their colleagues in Melbourne and provided great advice in updating my CV to appeal to the Australian market. Robert Walters was very efficient in providing me with any information I requested. I was placed in a job within 2 weeks and strongly believe this was due to the work put in by the Irish consultants before I moved.

I highly recommend getting in touch with them if anyone is considering relocating abroad."

Now based in Dublin


FINANCE MANAGER & BUSINESS PARTNER
"Robert Walters was an excellent recruitment agency. They provided me with a lot of general information, including template CV's and standard interview questions. They also put me in contact with one of their London colleagues when I relocated and I got placed in a position through the Robert Walters London office.

They were extremely helpful and kept in contact with me and always answered any queries I had. I would highly recommend them to anyone looking for a new job and would definitely use them again in the future."

Now based in London
Your journey starts with Robert Walters. Get in touch with our dedicated Senior International Consultant Michael Nolan.
Return to the homepage.
ASSOCIATE

"Robert Walters was instrumental in helping me to transition from working in Australia to working in Ireland. They provided excellent knowledge of the local job market and introduced me to contacts which ultimately helped me to secure employment."

Now based in Dublin
ASSOCIATE

"Robert Walters was instrumental in helping me to transition from working in Australia to working in Ireland. They provided excellent knowledge of the local job market and introduced me to contacts which ultimately helped me to secure employment."

Now based in Dublin
ASSOCIATE

"Robert Walters was instrumental in helping me to transition from working in Australia to working in Ireland. They provided excellent knowledge of the local job market and introduced me to contacts which ultimately helped me to secure employment."

Now based in Dublin
ASSOCIATE

"Robert Walters was instrumental in helping me to transition from working in Australia to working in Ireland. They provided excellent knowledge of the local job market and introduced me to contacts which ultimately helped me to secure employment."

Now based in Dublin
ASSOCIATE

"Robert Walters was instrumental in helping me to transition from working in Australia to working in Ireland. They provided excellent knowledge of the local job market and introduced me to contacts which ultimately helped me to secure employment."

Now based in Dublin
ASSOCIATE

"Robert Walters was instrumental in helping me to transition from working in Australia to working in Ireland. They provided excellent knowledge of the local job market and introduced me to contacts which ultimately helped me to secure employment."

Now based in Dublin