The European Salary Survey 2018 is now available
The Robert Walters European Salary Survey 2018 is now available and you can request your free copy now. Don't miss out on the most up to date salary information and employment trends in the Ireland. The annual book contains recruitment market updates, hiring advice and salary information from across our European markets.
For employers - With the latest information on salaries and employment trends across a range of industries, as well as hiring tips and advice, our 2018 salary survey will ensure you are best positioned to attract and retain top talent in your sector.
For employees - Due a pay rise in 2018? Find out what you're worth with the most comprehensive list of global salaries in the industry. Or if you're considering making a move, find out what skills and experience employers are looking for, across a range of sectors in Europe.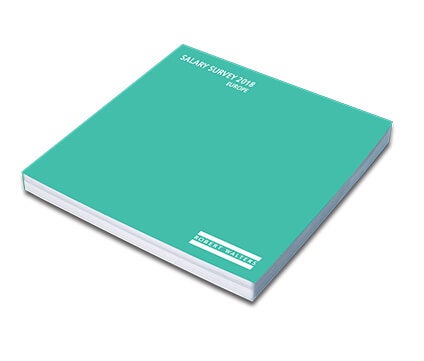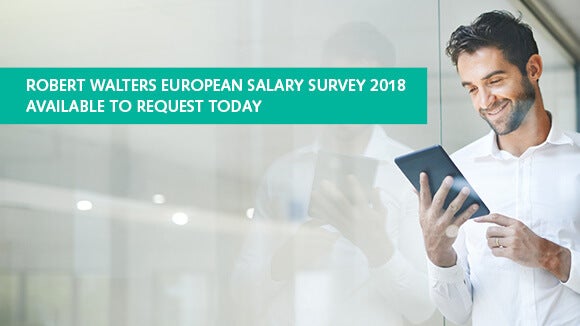 About the European Salary Survey 
Now in its nineteeth edition, the Robert Walters European Salary Survey is a comprehensive review of professional salaries and recruitment trends across Europe. The book also covers regional recruitment overviews for Australia & New Zealand, Greater China, South East Asia, USA and Middle East & Africa.
The European Salary Survey is free and is based on the analysis of permanent, interim and contract placements made across the UK, Ireland, Belgium, France, Germany, Luxembourg, Netherlands, Portugal, Spain and Switzerland. 
Request your free copy of the 2018 survey today, or alternatively, download our app for Apple or Android devices.
Hiring trends in Ireland in 2018
In 2018, we expect the job market will remain strong, with hiring continuing across most sectors. Britain's departure from the EU will have a mixed impact on businesses in Ireland. Financial services professionals will see an increase in demand for their skills with the relocation of a number of banks and financial services firms to Ireland. However, firms which rely on exporting to the UK may experience a period of uncertainty, triggering a slowdown in recruitment.
Skills shortages will persist, with regulatory pressure driving demand for risk, compliance, legal and finance professionals. The need for technology professionals will grow, with cyber security specialists highly sought after by professional services firms.
Salaries will rise at a faster rate than in 2017, at 5% on average. Exceptions will exist for candidates such as GDPR specialists, for whom employers will be willing to offer higher rates to secure top talent within specific timescales.
Securing and retaining top talent will mean offering competitive salaries, but employers will also need to focus on promoting their brand and company culture. Highlighting work-life balance, the potential for career progression and qualities that set employers apart from their competitors will be vital.