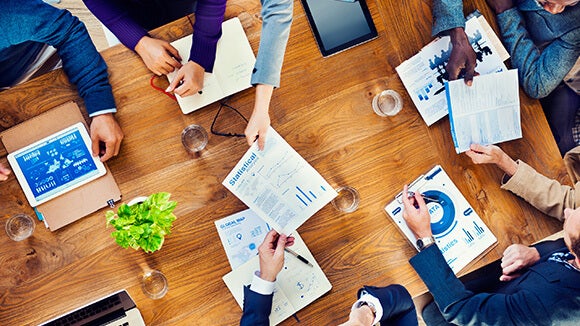 We host a series of events throughout the year providing you with the perfect opportunity to find out about the latest market trends and updates, and network with professionals. To find out more about any of the events that we have hosted, or to express an interest in attending upcoming events, please contact:
South African (CA) Roadshow
Johannesburg: 15th - 28th of August
Cape Town: 29th August - 4th September
Durban: 5th - 7th September
With the high demand for qualified accountants in areas such as audit and accounting, Robert Walters Ireland will be heading to South Africa joining our South African, UK and Dutch colleagues in a recruitment drive to fill the skills gap. The RW Ireland consultants will be meeting Chartered Accountants in Johannesburg on the 20th – 24th August. For more information on the roadshow, please contact Conor O'Keeffe or visit the SA(CA) Roadshow
Company Secretary Event
Thursday 19th July 2018
The event will give company secretaries a chance to speak with industry experts, find out about the latest market trends, current opportunities and salaries. For more information on attending the event, please email: lisa.mccarthy@robertwalters.com
Just Graduated, now what? 
Tuesday 31st May 2018 
Robert Walters will be hosting a grad event to help you discover the opportunities available after graduating from university in the fields of accounting & finance, banking, compliance, funds and legal. For more information on attending the event, please email: dublingrad@robertwalters.com
Launch of Global Angels in Ireland 
Thursday 8th March 2018 
Robert Walters will be hosting a networking lunch celebrating the launch of Global Angels in Ireland. Global Angels, founded by Molly Bedingfield is an International Developmental organisation transforming disadvantaged communities throughout the world. 
What type of accountant am I? 
Wednesday 14th March 2018
Robert Walters will be hosting a panel discussion into the various paths available to qualified accountants in the fields of Internal Audit, FP&A, Financial Reporting and Corporate Finance. 
Client Drinks
Thursday 29th December 2017
CFA Career Speaker Series 
Thursday 9th November 2017
The CFA Society of Ireland will be hosting a career speaker series on Thursday the 9th November. The four speaker CFA panel will be moderated by Brendan Simeson, Manager of Banking & Financial Services of Robert Walters Ireland. 
Innovation in Recruitment 
Thursday 14th September 2017
Join us at the Innovation in Recruitment breakfast where Faye will showcase the biggest trends driving recruitment and HR today. You'll take away enterprise level examples of new technologies that are making the first moves in digital comms, AI and machine learning, as well as tactical tools that you can start using today.
Lessons from Recent AML Enforcement Action & the Fourth Anti-Money Laundering Directive
Thursday 7th September
Join us as our guest speaker will evaluate the issues raised and lessons learned from the Central Bank's recent enforcement action for breaching anti-money laundering and terrorist financing obligations. They will also look at how the 4th Anti-Money Laundering Directive will practically affect the day-to-day operations of firms.
British & Irish Lions Q&A
Thursday 18th May 2017
Join us for a panel Q&A with Richard Hill (England), Gordan D'Arcy (Ireland) and MC Peter O'Reilly (Sunday Times) as they discuss their predictions and outcomes ahead of the Lions tour to New Zealand.
Interview advice from an employer's perspective 
Thursday 2nd March 2017
Join us for a informal careers seminar, where a panel of speakers will give you advice on how to focus on your career and how you can excel at interviews with prospective employers.