HR Professionals in high demand as headcounts increase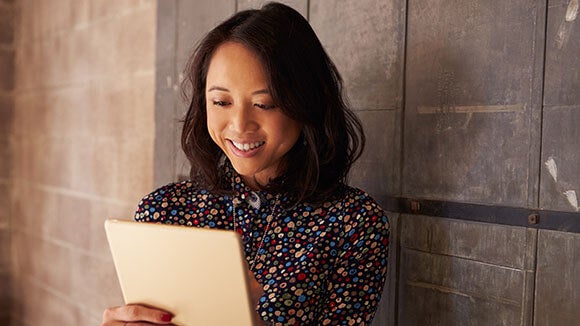 Secretarial & Business Support Half Year Market Update 2018
Hiring within secretarial & business support was busy during the first half of 2018. Key areas of activity related to HR professionals across all industries.
We speak to Suzanne Feeney - Director at Robert Walters Ireland about the market trends, recruitment activity and the remaining hiring outlook for the secretarial & business support market during 2018.
What are the current market trends within secretarial & business support?
"During the first half of 2018, we have seen an increase in demand for Executive Assistants, Personal Assistant' and Office Managers across all industries. Previously, companies hired an Office Manager / PA as a single position within a company, however there has been a shift with companies seeking to create two separate roles for each function separately. We have also seen a change in the hiring of an individual EA/PA looking after multiple senior stakeholders within a company to companies now seeking to hire an EA/PA for each individual stakeholder.
With the influx of firms making the move to Dublin to set up offices, particularly due to Brexit, we have seen that professionals with previous experience assisting with start-ups or the setting-up of new offices are in high demand. Along with the ability to help set up new offices, any previous experience in recruitment, the ability to assist with finance or payroll, or knowledge of legal practice are regarded as important skills that may be able to set candidates apart during interview stages.
With candidates involved in multiple interview processes, companies are having to move quickly through the interview and offer stages in order to secure top talent. As a result, candidates are driving the business support market and enabling them to secure the best suited position for them."
What are the secretarial & business support recruitment trends you have seen in the first half of 2018?
"In addition to the high demand for EA's, PA's and Office Managers, we are seeing a large increase in the amount of Human Resources roles available. This is partly due to the internal growth of companies within Dublin. With companies seeing an increase in their overall headcount, HR functions are needing to increase their support, giving way for more HR opportunities. These roles are at all levels from HR Administrator to HR Business Partner, with companies aiming to recruit professionals who are able to assist with the future growth of the business."
What is the expected outlook for the remainder of the year?
"We expect the second half of 2018 to remain busy, with the amount of hires made in the business support market to increase as established company's increase their headcount and new companies set up offices in the capital. We anticipate that the sectors in office support showing the most recruitment activity will be commerce and industry, and financial services."
OUR SECRETARIAL & BUSINESS SUPPORT DIVISION
Our Secretarial & Office Support Division recruit across a range of industries including commerce, finance, legal. We recruit for a wide range of office support functions including:
Office Managers
Executive Assistant's
Personal Assistant's
Administrators
Receptionists
Multilingual Administrators
Customer Service Assistants
HR Professionals at all levels
Marketing Administrators
Contact us
To discuss any of your recruitment needs, please contact one of our experienced consultants on dublin@robertwalters.com or 01 633 4111.