Funds & Operations half year recruitment market update 2018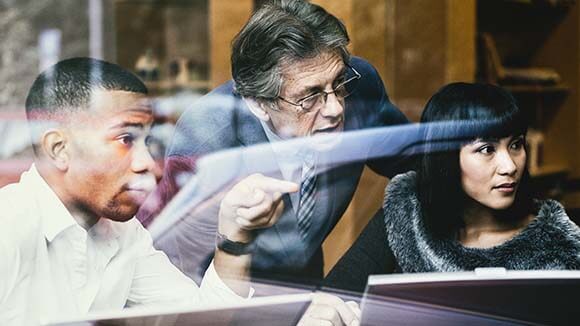 Hiring within the funds market was busy during the first half of 2018.
We speak to Claire Dunwoody, Associate Director of Compliance and Funds & Operations at Robert Walters Ireland about the market trends, recruitment activity and the remaining hiring outlook for the funds & operations market during 2018.
MARKET TRENDS
"The Irish funds and operations recruitment market remained very busy in the first half of 2018. Hiring volumes increased steadily across all areas including; fund accounting, investor services, transfer agency, custody, trustee and global trade settlements. We have seen hiring requirements escalate further as organisations set up, or expand functions in Ireland as a result of Brexit.
Due to a large portion of global asset and fund managers continuing to domicile their funds in Ireland, there has been a significant increase in hiring in the funds sector to keep up with the growing demand. Professionals with end-to-end process experience have been highly sought after, leading to an increase in demand for experienced fund accountants with 1 - 5 years' experience.
As Ireland continues to strengthen economically and assets under administration increase, we have seen a shortage of candidates with in-depth knowledge of private equity and non-regulated funds."
RECRUITMENT TRENDS
"With the continuing shortage of fund professionals, confidence among professionals has risen resulting in increased movement in the market. As a result, candidates are often managing multiple interviews and have been in a strong position to negotiate the best possible salaries and day rates. This has put pressure on companies to operate efficient and quick interview processes in order to avoid losing out on desired candidates.
We are also seeing a significant increase in counter-offers as organisations look to hold on to key talent. This trend shows no sign of abating, however, for employers wanting to secure top talent they will need to look beyond salaries to attract and maintain candidates."
HIRING TRENDS FOR THE SECOND HALF OF 2018
"As the shortage of funds professionals within Ireland continues, we expect that during the second hald of 2018 to see hiring processes to move quickly and a steady increase in salary with performance based salaries increasing and bonuses being offered. Offering the ability for employees to work from home, an attractive company culture and good work/life balance are key factors that employers will need to offer in order to secure top talent."
OUR FUNDS & OPERATIONS DIVISION
Working with the leading fund services providers in Ireland, we recruit across the for the following roles:
Head of Fund Accounting
Head of Transfer Agency
Fund Accounting Manager
Transfer Agency Manager
Shareholder Services Manager
Investor Services Manager Trustee Manager Treasury Manager Settlements Administrator
Contact us
To find out more about available funds roles, please click here.
To discuss any of your recruitment needs, please contact one of our experienced consultants on dublin@robertwalters.com or 01 633 4111.