Housing & office shortages sees increased demand for engineering & supply chain professionals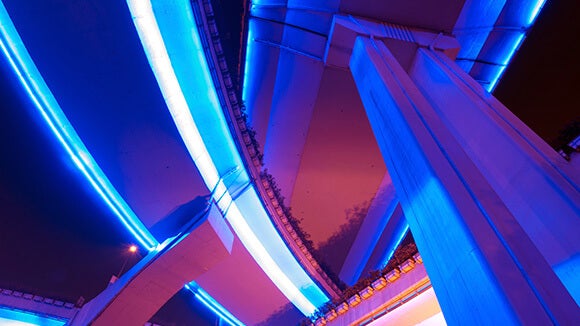 Engineering, supply chain & procurement half year market update 2018
Hiring within accounting & finance was busy during the first half of 2018. Key areas of activity related to across all industries.
We speak to Darragh Golden, Manager of Engineering, porcurement & supply at Robert Walters Ireland about the market trends, recruitment activity and the remaining hiring outlook for the market during 2018
What are the engineering, supply chain & procurement market trends for 2018?
The market for supply chain and construction remains extremely robust in Ireland particularly within construction. As the shortfall for housing and office spaces increases in Dublin, activity in both residential and commercial building has increased.
In the supply chain market, manufacturing continues to move at a steady pace in all sectors due to the high level of consumer demand at present.
Recruitment trends
"During the first half of 2018, we have seen a huge demand for construction and civil engineering professionals for both residential and commercial sectors due to the current shortages in housing and office units. Candidates in high demand would include quantity surveyors, project managers and general foremen.
The market for supply chain has also remained busy as companies continue to recruit professionals within procurement and planning positions."
What is the expected hiring outlook for the remainder of the year?
"We expect the demand for professionals in the construction and civil engineering sector to remain high as the companies struggle to recruit qualified candidates. As the shortage for professionals across Ireland continues, companies will need to focus on attracting candidates from abroad in the hopes of filling roles. An increase in salary and attractive benefits packages will need to be offered to attract candidates considering making the move back home.
In relation to supply chain, we expect companies within pharmaceutical and medical devices to have continued vacancies. The market within the FMCG/food sector remains largely uncertain at present, as companies await the outcome of Brexit."
OUR ENGINEERING, PROCUREMENT & SUPPLY CHAIN DIVISION
Our engineering, procurement & supply chain division recruits within the general engineering, supply chain, procurement, construction and civil engineering sectors. The companies we deal with are within the fmcg, food, pharmaceutical, engineering, construction, telecoms, and technology industries.
We recruit for the following roles:
Demand/Supply Planners
Procurement Managers
Buyers
Warehouse/Operations Managers
Supply Chain Managers
Project Engineers
Contact us
To discuss any of your recruitment needs, please contact one of our experienced consultants on dublin@robertwalters.com or 01 633 4111.
See more of our latest jobs in engineering, supply chain & procurement in Ireland here.