Increased demand for accounting professionals leads to rising salaries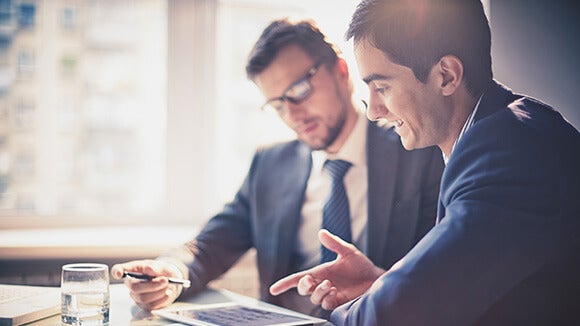 Accounting & finance half year market update 2018
Hiring within accounting & finance was busy during the first half of 2018. Key areas of activity related to the movement of candidates, staff rentention and attraction across Ireland.
We speak to Andrew Murphy - Manager of Accounting & Finance at Robert Walters Ireland about the market trends, recruitment activity and the remaining hiring outlook for the market during 2018.
What are the market trends in accounting & finance?
"The current trends that we are seeing in the local market are centred around the movement of candidates.
As contingency plans for Brexit become visible, a number of financial service companies have set-up ManCo's in Dublin. Additionally we have seen international banks with established entities discuss options of growing out their commercial activity within Ireland, potentially resulting in more analyst and product control roles in the market. The insurance sector has also seen new entrants and previous leavers return, with expected increased hiring for accounting professionals predominately in cross-border life and re-insurance firms.
We expect to see these companies in question, predominately focusing their hiring strategies around the senior/mid-senior market, typically at CFO/Head of Finance/Controller level with more junior level roles becoming available in 2019.
The continued candidate shortage has led to companies seeking to recruit international accountants from across Europe and other English speaking countries with a background in chartered accounting or audit.
In industry, we have seen a more relaxed approach to hiring, with experience ultimately playing the deciding factor in the recruitment process. Recently qualified accountants with up to 5 years PQE and a defined skill set are being more actively sought into roles in all industries."
Recruitment trends
"During the first half of the year, counteroffers and competition between companies increased significantly. Staff retention and recruiting top talent have become some of the biggest challenges within the Irish market. This has resulted in candidates seeing up to 20% salary increases, as companies aim to stay competitive within the local market.
Flexibility and the ability to work from home is a trend that continues to dominate discussions when joining a new company. The relationship between work and the office is changing and accountants are being afforded flexible working arrangements if they can demonstrate strong organisational skills and an ability to deliver detailed report writing.
As a result of the talent shortage, the pace of the recruitment process has had to increase in order to keep up with securing top talent. With the wealth of opportunities available on the market, candidates are spoilt for choice when making the move. Hiring managers who tend take longer during the hiring process are ultimately missing out on securing professionals.
We have also seen an increase in the demand for commercially focused accountants in FP&A / Treasury / Commercial Analysis / Business Analysis. This is being driven by companies looking to enter new markets, develop new products or improve on IT infrastructure. These roles would suit candidates with a business partnering approach, strong financial modelling and report writing."
What are the expected hiring trends for the second half of 2018?
"We expect the remainder of the year to be busy, with companies recruiting and retaining top talent in a candidate short market. Securing professionals in this market will see companies looking at offering diverse benefits packages and an increase in salary.
The busy hiring period will keep in place over the summer months of the third quarter as companies aim to secure professionals ahead of the busy hiring peak in September. Hiring will continue to year-end as companies begin to prepare 2019 budgets and establish their recruitment requirements for the new year."
OUR ACCOUNTING & FINANCE DIVISION
Our accounting & finance division partners with a broad range of clients from local institutions, large PLC's, MNC's down to SME's and start up firms across financial services and industry.
We recruit a range of roles from entry level non-qualified finance roles through to executive level hiring in accounting, finance, audit, treasury and tax.
Contact us
To discuss any of your recruitment needs, please contact one of our experienced consultants on dublin@robertwalters.com or 01 633 4111.
See our latest accounting & finance jobs in Ireland here.