How to show appreciation this Administrative Professionals Day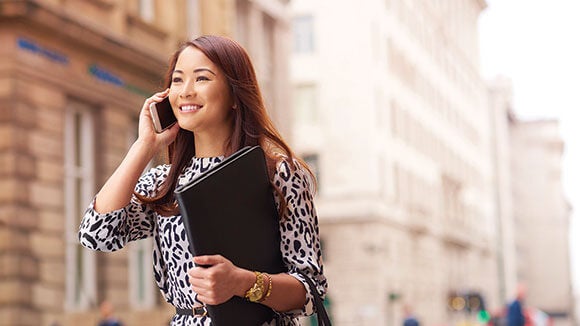 More than half of administrative professionals feel they don't get enough recognition for their hard work. So how can you get involved and show some appreciation this Administrative Professionals Day?
Based on a recent survey of administrative professionals in Ireland, we found what makes our admin superstars enjoy their roles, the skills needed to succeed in an admin role and the best ways to show some appreciation on Administrative Professionals Day.
Why should you get involved in Administrative Professionals Day?
Imagine a world without Administrative professionals - your sounding board, your facilitator, the hero that pays attention to the smallest details, and always goes above and beyond to make sure nothing falls through the cracks. Every year administrative professionals across the country make a huge impact on Irish workplaces. They do more than just assist in a company, they possess superhuman organisation, planning and multitasking skills. They get to know every aspect of the company, and help businesses achieve their goals. They are the superheroes who work effortlessly to make sure that the company runs smoothly behind the scenes.
The responsibilities of administrative professionals can vary from providing clerical and organisational support, developing and maintaining paper and electronic filing systems, managing individual projects, scheduling and maintaining calendars, ordering office supplies and maintaining inventories, answering and handling telephone calls, planning and coordinating small and large meetings and events, making travel arrangements, and much, much more. So what do admin professionals enjoy most about their roles?
We found that admin professionals need to be resilient when working in their roles and won't stop until the job is done. They do not just have the skills to multitask; they also organise, help out their teams before they even ask, and know everything there is regarding the organisation. But almost 58% of the administrative professionals surveyed feel they don't get enough recognition for their hard work. So how can you show your administrative professionals appreciation for all the behind the scenes work they put in?
Some other ways to show appreciation for admin professionals include: giving them more autonomy, a small gift, cash bonus, or a mention in a Newsletter or on a website like Employee of the month.
And why is showing appreciation so important?
40% of the individuals surveyed felt they would be more motivated by recognition from their employers and 24% said that it would lead to a better atmosphere in their workplace. Professionals can work happier and are much more likely to stay at your company if their efforts are valued and acknowledged.
Hard-working administrative professionals will more than likely appreciate any act of gratitude that you give them, no matter how big or small it may be.
Are you looking to hire an outstanding administrative professional to join your team? Contact Sarah Owen, Director, Walters People +353 (0)1 633 4111.
Interested in finding a new administrative role? Take a look at our latest administrative opportunities in Ireland.