Moving Beyond the BAME tickbox - advice for employers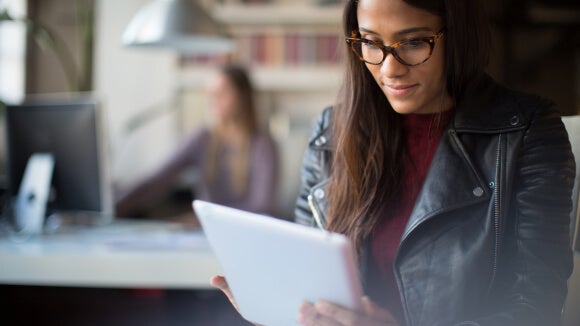 As employees across the globe engage in discussions of racial justice, leaders seize this moment to consider their roles and opportunities to advance diversity, equality, and inclusion at their organisations.

In the Robert Walters Driving D&I in the Workplace webinar series, our panel of experts and thought leaders, including research partner BYP Network, broke down the challenges different ethnic groups face in the workplace, with insight and best practice advice on how businesses can take action to address issues of racial marginalisation in the workplace.
Topics of discussion included:

The primary challenges faced by different ethnic groups in the workplace, as revealed from our latest survey of over 7,500 professionals across Ireland and the UK

Best practice advice for employers on moving beyond the 'BAME' tickbox
Key recommendations from diversity and inclusion experts on creating a workplace culture inclusive of all ethnic backgrounds.
Guest speakers:
Meera Raikundalia - Co-Founder at BYP Network
Raman Sall - Risk Director at DVB Banks
Ruwaida Mohammed - Diversity & Inclusion Manager and Chair of the RISE Newtork at Co-op
Below highlights key questions and answers that were raised throughout the webinar.
"As an ethnic minority looking to progress in my role, from your experience, what have you learned about pushing for more, and making yourself visible for promotion?"
Raman: As ethnic minorities, we are not expected to put our hands up or to have the light shone on us 24/7. Once you decide to shift your mindset as an individual and decide to speak up, not in a 'showing off' way or speaking just for the sake of it, it changes the way you think.
It's not just about getting that promotion or pay rise, it's about leading as an example for others to follow. I'm a big believer of advocating for yourself, once you start 'blowing your own trumpet' and people learn you have something to say, they start to listen. It's about breaking your own internal barriers that you may have and pushing yourself forward. You're not only speaking up for yourself, but people like you.
"I think more support is needed at education level, particularly for minorities from low-income backgrounds - to give them the skills and knowledge about different career paths. Is this something employers should be doing?"
Meera: It's a structural problem. Historically, employers have only hired from top universities, and people from lower economic backgrounds who attend worse off schools are less likely to get better results at school, because of the lack of opportunity which subsequently makes it less likely for them to go to a top university.
Even if disadvantaged groups do overcome these barriers, they still lack role models, making it harder for them to get through to interview stage for a job, and then if they're fortunate enough to attain that job, they then must navigate their way around the working environment when there aren't people there that look like them - there are barriers after barriers.
Employers have a responsibility to go into schools to inform young people on the opportunities out there and encourage them to come along to 'taster' days.
"I think that every company has a cohort of people who are very engaged in Diversity and Inclusion, and some who think it is a waste of time, there is also a cohort of people who are "middling" interested but not engaged. How do you encourage more engagement from the "middling" cohort of people? And what can we do to get a higher attendance at D&I events and activities?"
Meera: We need to educate on why D&I impacts the workplace and why hiring employees from minority ethnic background can be so important in helping an organisation's business functions to grow. Humans are intrinsically selfish and it's all about communicating with people what they can personally gain from it. A few companies have started setting KPI's and bonuses based on employers meeting their Diversity & Inclusion targets. The conversation needs to be more hard-hitting.
Raman: It's not always about what we can gain, people are also quite humanistic and want to give back so what can people give and share and will help get it to the activism stage.
Understanding the differing needs that exist within your organisation and building a culture where everyone can feel included will be the ultimate competitive advantage for organisations trying to tackle D&I. For more information on supporting employees with disabilities in the workplace, download the D&I Strategy Report today.
Is BAME an appropriate term?

BAME stands for Black, Asian and Minority Ethnic. As a term, it can be more problematic than beneficial as it seems to cement the white supremesist idea of the white majority versus all other identities

What are the barriers to progression for Black professionals?

The majority of Black professionals (62%) state that having a lack of opportunities made available to them is their biggest career challenge, almost 10% higher than for white professionals, half of black professionals (49%) state that a lack of diversity in management or senior positions also presents a significant challenge for them, as opposed to only 22% of white professionals, More than a third (36%) of Black professionals state that they are impacted by the lack of diversity in their industry, significantly more than their white counterparts (22%).

How difficult is it for Black professionals to negotiate their salary?

42% of Black professionals (44% of Black Africans and 39% of Balck Carribeans) who attempted a salary negotiation did not receive any increase at all - this was around double than for white professionals at just 21%, white professionals were the most likely of any ethnicity to be successful in negotiating their salaries, with 35% receiving 75%-100% of the figure that they asked for - where only 20% if black professionals received the same increase

How to measure a diverse workforce

Safety and Access: the idea that everyone has equal access to the facilities and resources within an organisation and feels safe at work, Acceptance: the idea that everyone can be their authentic selves and that rewards that are not influenced by identity, Trust and fairness: Everyone has confidence that processes and procedures can be trusted and that leaders or those in authority will act appropriately, without bias, Belonging: Everyone feels valued in the workplace, that all identities are celebrated and their organisation embraces differences