Strong demand for niche compliance skill sets in Dublin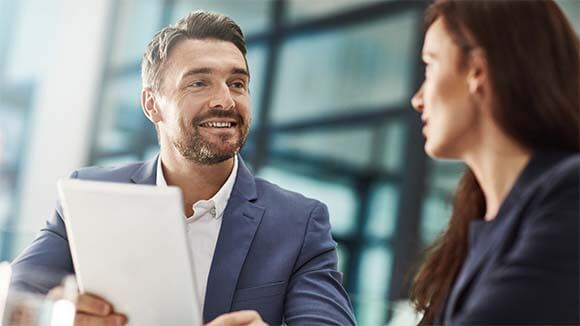 We look at theRobert Walters 2019 European Salary Survey and discuss recruitment trends and salary developments in Ireland.
The compliance market was buoyant in 2018 with a high demand for professionals with experience in AML, financial crime, data protection, information security, conduct risk/consumer protection and MiFID II.
Key developments included a strong focus on conduct, ethics and data protection. Recruitment levels were consistently high as regulated entities put processes in place to ensure compliance with new regulations such as GDPR and MiFID II.
Retail banks and insurance firms focused on boosting their consumer protection and AML functions. These entities are now becoming more flexible in their approach to hiring, as they look outside their own industry to attain the best talent.
Recruitment for temporary and contract compliance roles increased, particularly in relation to the increase in AML financial crime remediation projects, regulatory risk and data protection.
Salaries increased for professionals with four to eight years' experience. As a result, counter-offers and revised offers were frequent in the market as organisations sought to attract and retain specialist knowledge, a trend we expect will continue in 2019.
OUR COMPLIANCE DIVISION
Our compliance division in recruits for permanent and interim compliance professionals in the following roles within asset/investment management (retail & institutional), private client- retail and HNW, investment banking, retail banking, fund administration, stockbroking, life & pensions, cross border life and non life, general insurance, reinsurance, professional services and private practice:
Head of Compliance
MLRO
AML Manager
Fraud Manager
Senior Compliance Manager
Compliance Officer
Compliance Analyst
AML/KYC Administrator
Compliance Administrator
Contact us
To discuss any of your recruitment needs, please contact one of our experienced consultants on dublin@robertwalters.com or 01 633 4111.