Have you considered a temp position?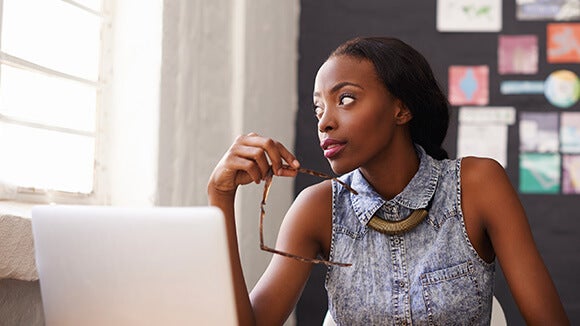 Temping can be an excellent way to gain experience and get a foot in the door with a great company. Many successful secretarial and support professionals choose to do temp work at some point during their careers. Here we look at some of the benefits to working in a temp position.

Temping allows you to gain experience across different industries, offices, locations and environments.
Gain experience
One of the most important benefits is the experience you gain. This is particularly important when it is one of your first jobs, or if you are choosing to change industries or career paths.
"By working in a temp secretarial or support role your job can vary daily and you can gain experience in several different aspects of a company" says Kelly-Anne Rainey, Senior Consultant - Temporary & contract secretarial and support division.

Experiment until you find your ideal career
Along with the varying experience you can obtain within a company, temping also allows you to gain experience across different industries, offices, locations and environments. The majority of people do not stick with the initial company they work for or initial career path, and temping allows you to try different things until you find what interests you most.
"Temping can give you a taste of many different industries and work situations, and you can find what is the best fit for you before you commit to long term permanent work. As long as you are still giving 100% in each job, employers understand that it might take a few different opportunities before you find the right one" says Kelly.
Weekly or bi-weekly pay
Many temp workers find the pay schedule helpful, and it can make it easier to budget. Temporary secretarial and support roles commonly pay on a weekly or bi-weekly basis, so you know you'll be paid more frequently than most permanent positions.
Flexibility
A key highlight of temping is the flexibility it allows you. You are not tied into a permanent role, making it easier to leave if there are other opportunities you want to explore.

"Whilst many permanent roles can have a 1-3 month notice period, temp workers can commonly give as short as 1 or 2 week notice periods" continued Kelly, "This means the time in between jobs can be shorter and they can be available for a new employer quite quickly - which is always a plus for an employer."
Temp to perm
If you are not looking for this flexibility, the other common option is temp to perm jobs. This is when a company hires a temporary worker with the desire to make them a permanent staff member after a period of time or a probation period.

"Many candidates who I have worked with in the past were initially hired on temporary contracts and then later moved to a permanent position within the company" Kelly said. "It's an excellent opportunity to prove your value to a company and show them why you would be a key addition to the permanent staff."

Looking for your next secretarial or support role? View the latest opportunities from Robert Walters.