How can organisations create an inclusive workplace for women?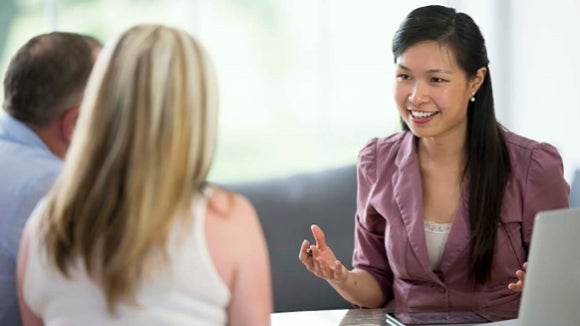 How do you drive Diversity & Inclusion in the workplace? We've partnered with specialist diversity and inclusion organisations: Qlearsite, CV Library, Pearn Kandola, The Kaleidoscope Group, and the Inclusive Group to survey 7,500 Irish and UK professionals - to understand the career challenges and workplace experiences through the lenses of Gender, Ethnicity, Age and Disability. Access the full strategic D&I report here.

In our chapter on Gender, we analyse the progress made by Irish and UK businesses in closing the gender pay gap, and the ability of female professionals to access progression opportunities in the workplace.

The biggest inclusion challenges for women, resulting from the pandemic
The pandemic and the resulting social and economic fallout has hit women, especially those with children, a great deal harder than men.
Women are almost twice as likely to lose their jobs due to the pandemic than men
Women were about one third more likely to work in a sector that is now shut down, as compared to men
Women have taken on a much greater share of the caring responsibilities, of both children being homeschooled and elderly relatives succumbing to illness
Women are at greater risk of domestic violence, which the UN has reported a 'horrifying global surge' in, since the beginning of lockdowns
With the gender pay gap currently standing at 15.9% for 2020, rather than seeing an improvement trend, we stand to lose any progress made in this area if corrective action is not taken fast. And yet, with the government suspending the gender pay gaps reporting obligations, positive progress seems out of reach.
Inequalities that existed before the pandemic have been exacerbated and magnified by the pandemic not just for women, but for all the most vulnerable groups of people in our organisations and wider society.
The biggest inclusion challenges for women, according to our research
Lack of opportunities made available to me - 58%
Lack of training or development offered to me - 34%
Lack of diversity in management or senior positions - 31%
Lack of confidence - 30%
Balancing work and family commitments - 27%
Lack of diverse representation in management and senior positions
In 2020, only 5% of FTSE 100 CEOs were women, which means statistically speaking, a FTSE 100 CEO is more likely to be called John than be a woman or a person of colour. Sadly, our research confirmed that only 36% of female respondents were in a managerial role, compared to 43% of males. Additionally, we had more than double the number of male c-suite respondents, as compared to female (71% male vs. 29% female).
Salary implications
The lack of female progression into leadership roles filters down to earnings, with only 24% of women earning above the UK average salary for management jobs, compared to 33% of males. In Ireland these figures correspond to 37% of women and 50% men.
Our research also indicates that women struggle more with salary negotiations than men do.
Women are less likely to try to negotiate their salary (55% as opposed to 66% of men)
We found that 45% of women have never tried to negotiate their salary at all.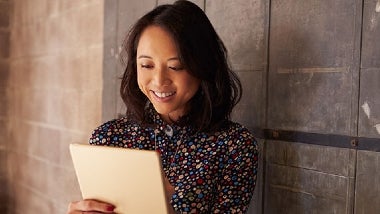 Development and Progression
Women need to work longer to crack the glass ceiling once they reach a certain seniority level. 45% of women who have been in their job for more than 3 years have not been offered promotions, this number declines to 39% for senior leadership positions, as opposed to 42% for men. Additionally, women are becoming less certain of what to do in order to receive a promotion - last year 20% knew exactly what to do, this year the figure has declined to 15%.
The Motherhood penalty to progression
With such poor representation among the most senior leadership positions, it is little wonder that women do not feel supported in their development. A lack of opportunities for progression was already highlighted as the greater barrier to progression for women, but this rises higher still for those women at maternity age (25-39) with more than 60% held back from progression by their employer.
When we asked women what they thought was behind this, their responses revealed that motherhood (or even just the perceived notion that they may soon enter motherhood) was enough to profoundly negatively impact their career progression. Not surprising then, that a lack of self-confidence as a barrier to progression, rises to 34% of women in this same age group, with one respondent stating that her employer had "made me feel like I had let them down by getting pregnant."
Understanding the differing needs that exist within your organisation and building a culture where everyone can feel included will be the ultimate competitive advantage for organisations trying to tackle D&I. For more information on supporting women in the workplace, download the D&I Strategy Report today.
What are the biggest inclusion challenges for women after the pandemic?

Women are almost twice as likely to lose their jobs due to the pandemic than men, Women were about one third more likely to work in a sector that is now shut down, as compared to men, Women have taken on a much greater share of the caring responsibilities, of both children being homeschooled and elderly relatives succumbing to illness, Women are at greater risk of domestic violence, which the UN has reported a 'horrifying global surge' in, since the beginning of lockdowns

What are the biggest inclusion challenges for women in the workplace?

Lack of opportunities made available to me 58%, Lack of training or development offered to me- 34%, Lack of diversity in management or senior positions- 31%, Lack of confidence- 30%, Balancing work and family commitments- 27%

Do women struggle more with salary negotiation than men?

Women are less likely to try to negotiate their salary (55% as opposed to 66% of men,) 45% of women have never tried to negotiate their salary at all

What can organisations do to create an inclusive environment for women?

Safety and Access: the idea that everyone has equal access to the facilities and resources within an organisation and feels safe at work, Acceptance: the idea that everyone can be their authentic selves and that rewards that are not influenced by identity, Trust and fairness: Everyone has confidence that processes and procedures can be trusted and that leaders or those in authority will act appropriately, without bias, Belonging: Everyone feels valued in the workplace, that all identities are celebrated and their organisation embraces differences