Latest research: Empowering women in the workplace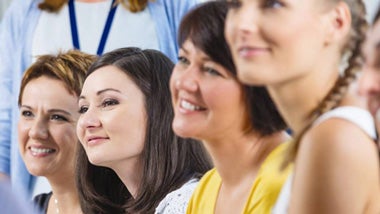 The first research piece as part of the Empowering Women in the Workplace programme investigates the issues of why women are leaving the workforce, and why women continue to be underrepresented in business at the senior level.
The question is no longer why are women exiting the workforce, but rather, what can employers do to attract and retain talented women in their business.
This research, based on a survey of over 100 women working in professional disciplines, explores the effectiveness of current strategies to empower and advance women in the workplace, looking at areas such as flexible working, mentoring, leadership and even asking women what constitutes a successful career.
Key findings
82% of those surveyed believe women are underrepresented in business leadership
Nine in ten women rank flexible work options for parents as important but only half of employers offer
58% of women surveyed believe family pressures or commitments outside of work hold women back
43% of women who took a career break felt they were disadvantaged when they returned
37% of women surveyed would change jobs to find an employer with a better maternity policy
To find out more and access the research in full, download the PDF here.