Attracting and retaining Millennial professionals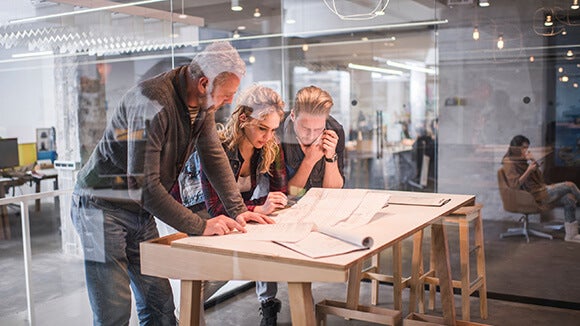 It has been well documented that over the next decade we will see a significant shift in workplace demographics, with Millennials set to make up the majority of the workforce by 2025.
Our latest whitepaper examines the motivations and workplace habits of Millennial professionals in order to better attract and retain this key demographic.
Specifically, this whitepaper explores:
Career motivations of Millennials and personal characteristics most valued in the workplace
Millennials' job search habits and use of technology
Sources of inter-generational conflict in the workplace
Preferred training and development for Millennials
The survey revealed that almost 8 in 10 Millennials working in Ireland want the opportunity to work overseas. Despite this, only a third of employers surveyed said they currently offer international career opportunities.
Louise Campbell, Managing Director of Robert Walters Ireland, said: "Millennials are incredibly driven and have high expectations for career growth with international experience viewed as critical, so employers need to be keenly aware of this. For companies with multiple office locations, another way to attract and retain Millennials is to transfer them to an overseas location."
Millennials, or Gen Y, have grown up in a borderless world with greater access to international travel, so their sights are set high to begin with.
The whitepaper also found that just under half (44%) of Millennials have experienced or witnessed inter-generational conflict in the workplace, and just under half (48%) of employers surveyed believe the biggest source of conflict stems from younger generations' expectations of rapid career progression.
Interestingly, Millennials are less attached to technology than employers think. The study found that while 92% of employers think that Millennials would leave their organisation if they didn't invest in emerging technologies, just under half (48%) of Millennials would consider leaving their job if their employer didn't invest in technology.
Other findings include:
Most Millennials specified that they work because they want to earn money to support their lifestyle (44%), or because they want to fulfil their potential (34%).
The most important factors to Millennials when choosing a new employer were 'Salary and benefits meet expectations' (85%), 'Clear opportunities for career progression' (53%) and 'Organisation has a strong culture and good reputation' (50%).
Exactly half the Millennials surveyed felt that their employer has an adequate plan for their career progression.
To read more on attracting and retaining Millennials, download the whitepaper in full here.
Find out what you're worth with the Robert Walters Salary Survey or contact us for a confidential discussion on 01 633 4111.