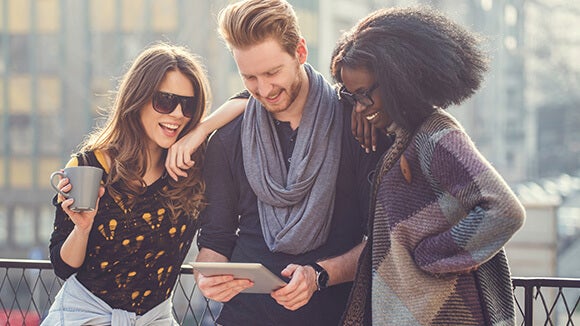 TERMS & CONDITIONS – ROBERT WALTERS RUGBY TICKETS PRIZE DRAW - SIX NATIONS AVIVA STADIUM 2022

Robert Walters Limited whose Registered Office is at:
Level 3,
Custom House Plaza 2,
IFSC,
Dublin 1,
Ireland.
Reg No: 310265 ("Robert Walters")


ROBERT WALTERS IRELAND IRFU GUINNESS SIX NATIONS PRIZE DRAW TERMS AND CONDITIONS
1. The "Robert Walters Ireland IRFU GUINNESS SIX NATIONS 2022 Prize Draw" ("the Competition") is promoted by Robert Walters Limited (company number 310265, Level 3, Custom House Plaza 2, IFSC, Dublin 1 ("RW" or "We"). A reference to the "RW Group" means RW and its affiliates, including Resource Solutions Limited.
2. RW offers you the opportunity to win tickets to one of the three Ireland rugby games taking place at the Aviva Stadium in Dublin in November, these games include:
· Ireland Vs Wales February 6 (Kick off at 14:15)
· Ireland Vs Italy on February 27 (Kick off at 15:00)
· Ireland Vs Scotland on March 19 (Kick off at 16:45)
3. There will be three winners in total and each winner shall receive two tickets to the game taking place the week they submitted their entry. If your entry is submitted after a winner for the game taking place that week has already been selected, your entry will be counted towards the next available game.
4. To enter, all you will need to do is fill in the form at https://www.robertwalters.ie/career-advice/rugby-tickets-prize-draw.html and refer a friend through the following page at https://www.robertwalters.ie/career-advice/rugby-tickets-prize-draw/thank-you.html. Please make sure you enter your contact details correctly so that we may contact you if you win, and to include your referral to be eligible to win the Competition.
5. You may enter no more than once. If you submit more than one entry, your further entries will not be counted. You may however refer more than one friend.
6. This Competition will run from 00:00 IST on the 26th of January 2022 until 23:59 IST on the 16th of March 2022. Entries received before or after this time will not be counted.
7. Please note that winners will not be able to select which game to attend. For a chance to win tickets to a specific game you will need to submit your entry by Thursday on the week that game is taking place.
8. The Competition is not open to any employees, agents, or consultants of RW Group.
9. To be eligible to win the Competition prize, you must:
· Be 18 years of age or older;
· Provide your name, company name and title, specialisation, email address, and country/region you are located in, in accordance with the form in the first link; and
· Refer a friend via the second link by including their name, job title and the company they are working for (please note your entry will not be valid unless you refer a friend).
10. If the friend you refer is already within RW Group's database, or if you have already won tickets to one of the games, your entry will not be deemed valid.
11. A total of three winners will be selected at random using a third-party random number generator. If one of the entrants is selected through the random number generator and it is later found that their entry is not valid or disqualified for any reason specified in these terms and conditions, a new random number will be generated until a valid entry is found.
12. RW will be picking a winner on the Thursday before each upcoming game. Winners will be notified by email as soon as they have been selected.
13. By entering the Competition, you acknowledge and accept that RW's decision is final and no correspondence will be entered into.
14. If, in the sole discretion of RW, if it is decided that entry to the Competition has been unfairly manipulated (for example use of spamming activities) the entrant will be disqualified. You may forward links to the Competition page to your friends, colleagues and family.
15. Entries including material that RW deems (in its sole discretion) to be inappropriate, offensive, invalid or illegal will be disqualified from the Competition.
16. In the event that a winning entry is invalid or disqualified, RW will select a new winner, and such decision shall be final.
17. Winners may be required to participate in reasonable publicity relating to this Competition and you will make yourself available for such activities on reasonable notice by RW.
18. Any personal data collected about you in relation to the competition may be used to promote the services of RW. We will not share your information with any other third party without your consent. We will handle your data in accordance with the General Data Protection Regulation (Regulation (EU) 2016/679 and Data Protection Act 2018 and in accordance with RW's privacy policy available at https://www.robertwalters.ie/about-us/privacy-policy.html
19. We are not responsible for incorrect details provided by you during registration caused by factors outside of our control.
20. For winners' details, send a stamped address envelope to the following address: Robert Walters Ireland IRFU Guinness Six Nations Prize Draw Competition, Marketing Department, 11 Slingsby Place, St Martin's Courtyard, London WC2E 9AB.
21. Prizes are non-transferable and no cash or other alternatives are available.
22. No purchase necessary.
23. RW reserves the right to withdraw this Competition at any time in the event that for reasons beyond its reasonable control it is not possible to honour the prize (for example, the matches are rescheduled or cancelled). In such cases we will notify you of such via the email that you submitted upon entry to the Competition.
24. To the maximum extent permitted by law, RW Group excludes any and all liability (including any indirect or consequential losses) arising from or in relation to the Competition, or the accepting or using of any prize, including but not limited to any loss incurred as a result of any delay and/or failure to perform any obligation to the winner or other entrants, howsoever caused.
25. RW Group does not accept any responsibility for network, computer or software failures of any kind and has no responsibility for lost, delayed or misdirected entries. RW Group does not accept any responsibility for any infringement of any third party intellectual property rights caused by entrants entering into the Competition.
26. The Competition is subject to the laws of the Republic of Ireland and in the event of any dispute you submit to the exclusive jurisdiction of the courts of the Republic of Ireland.