How to perform at your performance appraisal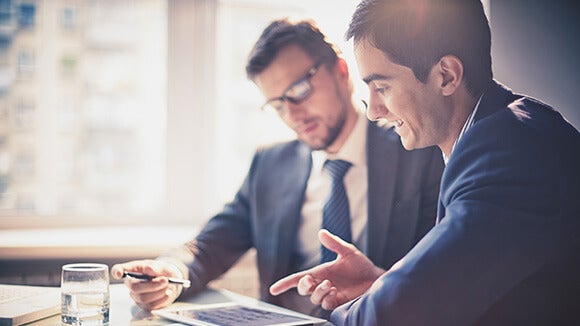 Appraisals can be a stressful experience for many people, while others embrace them as an opportunity to discuss their performance and highlight the value they have added to the business over the previous year. They are also a great opportunity to discuss your future plans and potential opportunities for personal growth and development in the coming year. Appraisals are generally undertaken by companies in January and Suzanne Feeney, country manager at Robert Walters Ireland discusses how to perform at your performance appraisal.

Prepare for your appraisal
If you are well prepared for your appraisal you will feel more confident so ensure you have carefully prepared examples of your work and performance and collated all the facts before going into the meeting. Appraisals can be make-or-break moments in your career and as such it is vital to prepare for them as you would for an exam or important interview.
Think about what you want to achieve in your career over the next few years and how your current employer can help you get there.
What do you want to achieve?
Think about what you want to achieve in your career over the next few years and how your current employer can help you get there. Ensure you take the time to think about possible training options, additional industry qualifications you are interested in, or how you can gain different experience to broaden your skill base, things that will help your career in the long term.
Compromise
Be prepared to accept that your employer may not be able to meet all your requests and think about what you are willing to accept. Consider compromises that will ensure win-win outcomes for the appraisal. For example, agree performance targets in exchange for the opportunity to gain access to specific training programmes.
Speak up
If you have ideas on improving the role, the team, or a specific process within the business, then this is your opportunity to speak up. You should take this chance to express your interest in taking on extra responsibility – this is a sure way of getting ahead, being noticed and showing your commitment to the company and your position within it.
Be factual
Above all, remember that a performance appraisal is a business discussion. Avoid emotive language and responses to the constructive feedback you may receive. Focus on factual reasons why you should be considered for a pay rise or a promotion, not just because somebody else received one. This is your best opportunity to convince your employer of the value you have contributed to the business and how you can continue to contribute in the future.
Anything that is discussed in an appraisal should not come as a surprise to either party – do not store up grievances until an appraisal – these should be discussed as and when they happen but this is a good time to re-iterate any issues that have occurred throughout the course of the year.
Performance appraisals should be a positive experience and an opportunity for you to communicate honestly with your manager about your career progression. Take ownership of the process and the rewards should follow.
For more career advice, please click here.